Dancefloor Legend of AOTR
Posts: 4784
Joined: 30 May 2005, 22:20
Location: "Out on tour with Smashing Pumpkins, nature kids, they don't have no function"
The idea that this is everyones forum is ridiculous when you have one person making changes every milisecond.
After this there will be no more good clean fun - "Good Clean Fun", C. Marshall
---
---
Modérateur
Posts: 2364
Joined: 23 Aug 2005, 01:52
Location: somewhere over the rainbow
Contact:
oh! that one's... cute... too bad his name sucks!
---
curacao
[ when you laugh i'm inside your mouth ]
---
Microbe 1
Protozoa 15
Tadpole 20
Susuwatari 30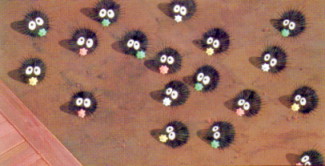 Little things from some Miyazaki movies.
Pikmin 40
Little creatures from a Nintendo game.
Lilliputian 50

I guess you people know.
Goomba 60
From Mario!
Moogle 70
Creatures from Final Fantasy.
Smurf 80
Communist creatures from the devil (hehe

).
Killer Tomato 90
Killer tomatos from the movie Attack of the Killer Tomatos.
Ewok 100
Little creatures from Star Wars.
Saibaiman 150
Creatures from DBZ.
Mogwai 200
Gremlin 250
Critter 300
Ghoulie 350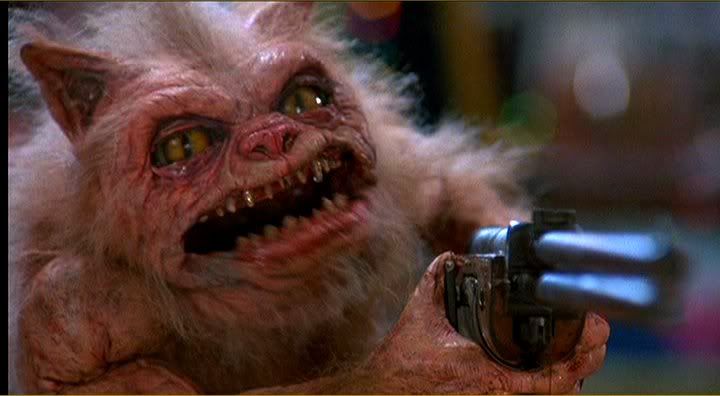 Creatures from a Gremlin-Critter like series.
Wait a little for the rest

.
Last edited by
Chogu
on 04 Nov 2005, 02:53, edited 1 time in total.
I saw a yard gnome once. It didn't scare me.
---
Chupacabras 400
ROSALBA should know this one.
Werefolf 450
Meh.
Putty 500
Ooh my childhood
.
Yeti 550
Bigfoot 600
Sweetums 650
Sure most of you people know who he is.
Begins the Godzilla saga. Cover your eyes!
Mothra 700
Killer moth trying to destroy PARIS!!
Kumonga 750
Killer spider.
Kameba 800
Killer turtle!
Gamera 850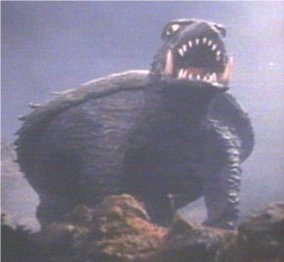 Terrible killer turtle!
Ebirah 900
Killer lobster.
Kamacuras 950
Killer mantis.
Megalon 1000
Something quite evil!
Gigan 1050
Alien cyborg. Ally of Megalon!
Hedorah 1100
Pollution monster.
Third part soon!
I saw a yard gnome once. It didn't scare me.
---
Varan 1150
Evil lizard.
Baragon 1200
Evil dinosaur!
Rodan 1250
Flying monster.
King Ghidorah 1300
Three headed monster.
Anguirus 1350
Horny dinosaur.
Destoroyah 1400
The Destroyer.
Gabara 1450
Terrible monster Minya tried to defeat.
Minya 1500
Sweet..baby godzilla.
Gorosaurus 1550
Dinosaur trying to kill Susan before King Kong arrived!
Godzilla 1600
Reptar 1650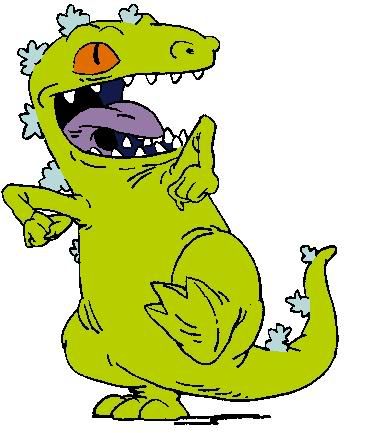 Evolutionated form of Godzilla.
That was it.
I saw a yard gnome once. It didn't scare me.
---
---
Well. I love monsters so my judgement is not good. I'm a huge fan of horror movies of the 50' 60' 70' and before. Also i'm a huuuuuuuuuuuge fan of Godzilla saga

But if someone, chan or anyone else, want to submit new ranks for the forum, we will vote for changing or not !
I mean, here we are like 20 daily regulars people. We are the most important cause otehrs didn't care for the moments

---
Personally I don't really like monsters, Godzilla etc.

What about this:

Regulars get a "custom" title chosen by other regulars (voting) ? Say we're voting vote Chan's title and he ends up with like "Electro hater" type thing (just an exemple, no offence meant).

Just an idea...
---