| | | |
| --- | --- | --- |
| | | |
| | | |
| --- | --- | --- |
| | | |
B i o g r a p h y
(by Official Site)
Tracey was born on 26 September 1962 in Brookmans Park, Hertfordshire, UK. She formed her first band in 1979, Marine Girls (aka the Marine Girls) while still at school with school friends Gina Hartman, and sisters Jane Fox and Alice Fox. Their first official album - recorded in local engineer, Pat Bermingham's garden shed - was 'Beach Party' (1980) released on the TV Personalities' Dan Treacy's independent Wham! label before being picked up by London independent, Cherry Red Records for re-release the same year. In October 1981 Tracey started and English Literature academic course at the University Of Hull. During a holiday afternoon in 1982 back down in Pat Bermingham's shed she recorded the eight songs that were to make up her first solo mini-album 'A Distant Shore' released on Cherry Red in August 1982. It's raw emotion and direct simplicity, allied to Tracey's unique voice, drew unanimous plaudits from the rock press and the album was soon topping the UK Independent Album Chart. The album included the single 'Plain Sailing'. The same year she had started recording with another artist at the University of Hull, also coincidentally signed to Cherry Red Records - Ben Watt. They chose the name Everything But The Girl (the name stolen from the shop front of a retro furniture shop in Hull). Capturing the emerging pop-jazz experimentalism of the day, they recorded the 'Night and Day' single for Cherry Red - a cover version of the Cole Porter jazz classic plus two self-penned B-sides. The single went to the top of UK Independent Singles chart in late 1982. Performing on stage at the ICA in London in January 1983 a few weeks later, Tracey famously beckoned the newly jazz-obsessed Paul Weller onto the stage for a secret joint performance - his first appearance since splitting up The Jam a few weeks earlier.
In 1983 the Marine Girls recorded their second album 'Lazy Ways' in London in Brixton's The Fridge studios with Young Marble Giants' Stuart Moxham producing. It was released on Cherry Red. The band toured briefly before imploding and disbanding under an array of personal and geographical pressures. The years between 1984 and 2000 were largely taken up with Everything But The Girl, the story of which is contained in the Everything But The Girl biography on this site. In 1993 however she also accepted an invitation to write and record with Bristol band, Massive Attack who were working on the follow-up to their breakthrough debut, 'Blue Lines'. Supplied only with skeletal demos she wrote the lyrics and the melody to one track, turning it into the seminal title song 'Protection'. Together with Ben she then wrote and sang one more for the project - 'Better Things'. After a lengthy world tour, in 2000 Everything But The Girl played their final concert at the Montreux Jazz Festival before a self-imposed hiatus. Tracey instead chose to focus on the raising of her first children with Ben - twin girls, Jean and Alfie, born in January 1998 - and moved out of the limelight completely. A third child, a boy, Blake, was born in 2001. In 2007, with the family more grown up and Ben now carving out a new career as an established international DJ and record label boss (with his own Buzzin' Fly Records) she returned to the music scene with the acclaimed album 'Out Of The Woods' (Virgin Records). Teaming up with English producer, Ewan Pearson for the first time, and collaborating with other artist-producers such as Charles Webster, Vector Lovers and Alex Santos, the album blended alternative pop, folk and disco and included the single 'It's All True'.
In late 2007 Tracey travelled to Berlin to work with Ewan Pearson again on new songs. The emphasis was to be on stripped back simplified arrangements. The result was 'Love And Its Opposite' completed in 2009. Recorded in Berlin and London, and featuring guest contributions from Hot Chip's Al Doyle, The Invisible's Leo Taylor and Swedish singer-songwriter Jens Lekman, the album is steeped in a compassionate directness. Like Ben, Tracey too wanted to return to the independent sector and left Virgin to release the album on Strange Feeling, the alt-indie sister imprint to Ben's label Buzzin' Fly. In North America it was released by Merge Records. Two EPs followed - Opposites EP and Night Time EP (on which Ben played guitar). In late 2012 Tracey released 'Tinsel and Lights', an album of winter and Christmas songs on Strange Feeling (ex-North America) and Merge Records. Her autobiographical memoir 'Bedsit Disco Queen - How I Grew Up and Tried To Be A Pop Star' was published by Virago in early 2013, and is now also out in paperback. In 2014 she wrote original soundtrack music for 'The Falling' , the first feature film by English documentary maker, Carol Morley. The soundtrack was released on Strange Feeling Records in 2015. Spring 2015 also saw the publication of her second book - another work of non-fiction, this time about about singers and singing, called 'Naked at the Albert Hall'. 2015 also saw her singing guest vocals on 'Disappointing', the first single from John Grant's album, 'Black Tickles, Grey Pressure.' Tracey's other collaborations over the years - apart from Massive Attack - include guest backing vocals for both Lloyd Cole and The Go-Betweens in the mid 80's, lead vocals for Adam F ('The Tree Knows Everything', 1997), vocals and lyrics for Tiefschwarz ('Damage', 1996), vocals and lyrics for Tevo Howard ('Without Me', 2011).
---
---
---
A DISTANT SHORE

Small Town Girl

This is all too much for such a small town girl
Though I see more than you think
This world, very little did I like
And when I did, it was not mine

I never have believed in pure coincidence
And your distinctions proved such a subtle difference
And subtlety was always lost on me, yeah

Evenings can go to your head
(Some things are better left unsaid)
Feelings can get left behind
So keep your love and I'll keep mine
Keep your love and I'll keep mine

Still trying to get over my small town ways
But still so much a part of me is my past disgrace
And you might say you don't care
But how can you when you weren't even there

And this is all too much for such a small town girl
I can only stand still
But your world, and everything I see, just brings confusion to me
Don't know where I am today, but I wish you wouldn't look that way

Go straight to my head
Some things are better left unsaid
Feelings can get left behind
So keep your, keep your love
Keep your love and I'll try to keep mine

Simply Couldn't Care

Why do these things bother me so
Why do I lie awake so long after you go
Arguments just prove we're not the same
We'll end up talking to ourselves
And it seems a shame

Well, I'm losing count
But I guess that you're still winning
How can you be so rational
When my head is spinning

Why did I let you get to me
Why couldn't I have stayed the girl I used to be
And you must hate the way I don't see things like you do
So get angry, prove your point, I'll believe you
You're maddening, but you keep me awake
And I would scream at you, but there's too much at stake

Why is it when you were there
I'll fight about anything else
I simply couldn't care
I simply couldn't care
I simply couldn't care
I simply couldn't care

Seascape

Shadows on the sea wall
Watching clouds turning gray
Linger on the seashore
Till the sun went away

Watching tides
Tides that take me away
To a distant shore
And I don't want to be saved

Breezes on the cliff top
Looking at the waves
You used to make me sad but
But it's not the same today
Thought I knew the sea and all its secrets, too
But it's different in November with you

Femme Fatale

(The Velvet Underground)

Here she comes
You better watch your step
She's going to break your heart in two
It's true

It's not hard to realize
Just look into her false colored eyes
She builds you up to just put you down
What a clown

'Cause everybody knows (she's a femme fatale)
The things she does to please (she's a femme fatale)
She's just a little tease (she's a femme fatale)
See the way she walks
Hear the way she talks

You're written in her book
You're number thirty-seven, have a look
She's going to smile to make you frown
What a clown

Little boy, she's from the street
Before you start, you're already beat
She's gonna play you for a fool
Yes, it's true

'Cause everybody knows (she's a femme fatale)
The things she does to please (she's a femme fatale)
She's just a little tease (she's a femme fatale)
See the way she walks
Hear the way she talks

'Cause everybody knows (she's a femme fatale)
The things she does to please (she's a femme fatale)
She's just a little tease (she's a femme fatale)

Dreamy

Girl hides behind a slipping smile
Drifts away another mile
Oh won't you stay awhile

Conversation fades away
Another place, another day
Stolen her tonight
Cast her from your sight
Not a single sound she hears
But the ringing in her ears

The light in her eyes is dead
Was it something that you said
Set off these thoughts inside her head

Tumbles down inside her mind
Half afraid of what to find
And you worry endlessly
And search so desperately
For anything to say
But she can't hear you anyway

When you think that she's unkind
To keep you from her mind
Now that you're in love
You should know what she's thinking of
When what it was she couldn't say
One more way to keep away

Plain Sailing

Meetings arranged, they say never work out
I say we've proved them wrong without a doubt
I can't remember now just what we said
I never could have guessed what lay ahead
As I ran towards you up the stairs
Did a voice in my ear cry "beware"

Even now I'm surprised you recall
Such a short time it took me to fall
Pretending that my heart still lay elsewhere
When in truth I had long ceased to care
For what I thought I'd never replace
'Til in my heart you left him no space

You say you wonder what was it I saw
I say, "Oh I don't recall anymore"
My first impressions have been left behind
Replaced now by feelings and more lost in kind

Sure that you know but you never can tell
When I think I understand you so well
Shakes me that you were a constant surprise
Or so you appear in my eyes

Tempting to think now it will all be plain sailing
Old enough now to know there's no such thing

New Opened Eyes

How you supposed to tell when it's true
And when you're only fooling yourself
Saying over and over
That it's still enough
Finding only bitterness
When once was loved

Oh what are you supposed to do
When the truth explodes and knocks you down
Close your eyes and count to ten
When you wait once more
Reappears a perfect day
That was once before

How can you carry on this way
When each time you're near you
Turn your head away
Everything has now been said
And the fire is cold and dead
Leave behind the love you shed
New opened eyes must look ahead

Too Happy

Just what has happened now, I don't know
So happy five minutes ago
Laughing and talking if things that we planned
They are wrong when you drop my hand

Sometimes I don't think and say things I don't mean
Expect you to read all the spaces between
Careless words I know you so soon regret
Cry 'cause I can't bare you to think I'm upset

That I joke and say now I'll go home
But you should know I'd never leave you here alone

Why must we go through these little things
Each wondering what the other's silence means
I wouldn't break it by turning to shout
So soon forget what I was angry about

I never believed that you could be too happy
But I realize now that we can be
When we can't cope with this love that we found
Seems we'll say anything to knock it down

That I realize I love you more
And is that why we go through this for
OUT OF THE WOODS

Here It Comes Again

Sometimes it's so close
Sometimes you almost can
Touch it with your fingers
And hold it in your hands

It shines like silver
It falls on you like rain
But you close your hands on air
And there it goes again

Your mother's blue
And your father, too
It's in the family
So where does that leave you

Your eyes are open
Your hands are bruised
Your wings are broken
So what is there to lose

And the sun coming through the trees
Is much prettier than
The glare of the light on the sea

And the sun coming through the rain
Is more precious than gold
And here it comes again
Here it comes again
Here it comes again

A-Z

Some things never seem to change
Kids still call each other names
Should get better, but it's sad and strange
Every insult still the same

Growing up in small town hell
They bide their time till the dinner bell
Take a swing with a bag and they wait
By the school gate

All this pushing and shoving
When you need a little loving
A little human kindness
But where you gonna find it
Where you gonna find it

So you close your bedroom door
And you kneel down on the floor
'Cause you don't want to get caught
Packing the bag that your mother doesn't even know you bought

"So it's come to this", you cry
Not even time to say goodbye
You pack some cigarettes and an A-Z
Push the suitcase back under the bed

You've been balanced on a knife
Will the city save your life
You've been waiting for so long
Just for somewhere to feel like home

You've been balanced on a knife
Will the city save your life
Your life is waiting for you
Love is waiting for you

So pack your cigarettes and your A-Z
It'll be just like that book you read

It's All True

Just this once
Let me tell you you're the sweetest thing
The love in every song I sing
The music in my ears and everything

Happiness writes white
Maybe that isn't true tonight
And things you know you might forget
And other things I haven't told you yet

Close your eyes
Count to ten
Turn around
Back again
Hit the floor
Then once more
I'm still here

And it's all true
And it's all true

We don't need any kind of big parade
Just this once a little serenade
To celebrate this love we've made

We don't need
Don't need a big fanfare
This is just my heart laid bare
For anyone who might care

Go away
Round the world
Talk to all
Kinds of girls
But it's me
You won't find
And you're mine

Close your eyes
Count to ten
Turn around
Back again
Hit the floor
Then once more
I'm still here

And it's all true
And it's all true
Do you feel it, too

And it's all true
And it's all true
Tell me do you feel it, too

Get Around To It

Show me what the girl does to the boy
If you can get around to it

Show me what the girl does to the boy
If you can get around to it
Show me what the girl does

Show me what the girl does to the boy
If you can get around to it

Show me what do you most enjoy
If you can get around to it

Learning more about you
I hope it's never ever finished
What it's like when I am your new toy

I get excited
You get excited
I get excited
You get excited
Why should you fight it
Why should you fight it

Show me what the girl does to the boy
If you can get around to it

Show me what the girl does to the boy
If you can get around to it
Show me what do you most enjoy
If you can get around to it

Learning more about you
I hope it's never ever finished
What it's like when I am your new toy
If you can get around to it

I get excited
You get excited
I get excited
You get excited
Why should you fight it
I get excited
You get excited

Sex with you
Being right next you
Won't do it

Being right next you
The two of us
Won't do it

Being right next to you
The two of us

Being so kind to me

Show me what the girl does to the boy
If you can get around to it

Show me what the girl does to the boy
If you can get around to it
Show me what do you most enjoy
If you can get around to it

Hands Up To The Ceiling

Here is the street and here is the door
Same as it was before
And up the stairs and on the wall
Is Doisneau's "Kiss" and Terry Hall
And Siouxsie Sioux and Edwin, too
And Bobby Dee in '63
And everything I knew was good
And like it was just understood

Now I need that feeling
I'm reaching for that feeling
Hands up to the ceiling

And the rain came down on a cold, gray town
And I showed myself to them
And I went underground
Then I closed my eyes
And something passed me by
I didn't even try
And I don't remember why

And now I need that feeling
I'm reaching for that feeling
Hands up to the ceiling
Hands up to the ceiling

Easy

I watch the way the light
Falls accross the street
I watch the way you blink
Just before you speak

I love the way you breathe
Hate the day you'll leave
It's easy to forget
We haven't even started anyway

Sometimes love is a mistake
An easy one to make
And if there's any doubt
You're better off without

I watch you as you sit
Staring at your screen
I think that I could fit
The spaces in-between

It's easy when we try
We need reminding why
We try, when we try
Do we just intend to try

When love's broken and sad
Still the only thing we have
And I'll be waiting here
Till someone has a better idea

Something that could make it easy
Something that could make it easy
That could make it easy

Falling Off A Log

Woke up this morning to the smell of rain
Tears running down your window pane
Little pictures on your telephone
To remind you that you're not alone
Through the curtains see the breaking sun
Let you know you're not the only one

With your eyes closed
You can count the fingers on one hand
You've been sleeping with the wrong man
Couldn't see through the thick fog
And now you're falling off a log
Falling off a log

Looked at your diamond, it was just a fake
Your heart was sleeping, now it's wide awake
And all your girlfriends in the living room
Sit and tell you it was never you

Trailing scoubidous and pokemon
Taxi's here now so come on, come on
Let's get out of here
No looking back, it's just history

You've been barking up the wrong tree
Now just follow your own nose
You can do it with your eyes closed
Count the fingers on one hand

You've been sleeping with the wrong man
Teaching tricks to an old dog
And now you're falling off a log
Falling off a log

You can do it with your eyes closed

Nowhere Near

Dog days of summer
Heat haze and bad temper
And whole days of shouting
"Would you listen to me"

See, I'm the one in charge now
What happened to me
I turned into someone's mother

Really someone should give me a uniform
Or someone should show me where is the door
Or someone should come around and explain
How it is that love forgets to speak its name

And then you turn on the news
And it's somebody else's news
And it's always such bad news

And I'm no good with sad news anymore
Gets me running upstairs
To count heads in tangled beds

And someone tears up that uniform
And somewhere gently closes a door
And I'm right here once more
Crying, confessing, counting my blessings

Don't let go
'Cause we'll never know
That even when the sky is clear
And the moon looks really close
Well, it's nowhere near

Grand Canyon

Boy, I think you've come home
Open up the door and step inside
So many people who feel the way you do
Their sweetest dreams have always been denied

Lock the past into a box and throw away the key
And leave behind those days of endless night
Everyone is waiting, everyone is here
Step out of the woods into the light

Everybody loves you here
Everybody loves you here
Everybody loves you here
Everybody loves you here

Boy, you've been on the wrong road
Wearing someone else's shoes
Who told you you were not what you were meant to be
And got you paying someone else's dues

This is the place for you, just look around this room
Is anybody here made out of stone
Down among the heretics, the losers, and the saints
You are here amongst your own

You've come home
You've come home
You've come home
You've come home
You've come home

Look at this hole inside your heart
No one can ever fill
It's like the Grand Canyon

Look at this gap that's opened up
Between you and the world
It's like the Grand Canyon

Look at this hole inside your heart
It's like the Grand Canyon
The Grand Canyon

Everybody loves you here
Everybody loves you here
Everybody loves you here
Everybody loves you here

You've come home
You've come home
You've come home
You've come home
You've come home

By Piccadilly Station I Sat Down And Wept

Do you ever wonder where love goes
Up there in the ether, I suppose
Sometimes it burns enough to leave a trace in the air
A ghost of me and you in a parallel world somewhere

Do you ever think about that walk to the station
And how it all ended then and there
As if a door just opened and we vanished in the air
Into a parallel world somewhere

I know you've wondered and I wonder as well
But I'm not a secret that you've kept
My heart broke just that once
I know the place it fell
By Piccadilly Station I sat down and wept

Does anyone witness such a disappearance
One minute you're standing in the rain
The air just seems to shiver and you're never seen again
Never seen again

Raise The Roof

What you do
Raise the roof
Everybody
Wants you to

And you do it with
And you do it with
And you do it with
And you do it with love

When you do
That thing you do
Love comes through
You raise the roof

Put the music on
Put the music on
Put the music on
They all wanna dance

Can do anything
If you dare
Don't mean a thing
Unless you care

And you do it with
And you do it with
And you do it with
And you do it with love

All those years I wasted
Sitting on my own
Think what I could have tasted
If I'd only known

Why did I wait
Why did I wait
Don't tell me it's too late
Why did I wait
Don't tell me it's too late

So open up
Before you start
An open hand
An open heart

Bring it on
Bring it on
Bring it on
Bring it on home
Bring it on home
Bring it on home

Why did I wait
Why did I wait
Don't tell me it's too late
Don't tell me it's too late
Don't tell me it's too late
Don't tell me it's too late
Don't tell me it's too late

King's Cross

The man at the back of the queue was sent
To feel the smack of firm government
Linger by the flyposter for a fight
It's the same story every night
I've been hurt and we've been had
You leave home and you don't go back

Someone told me Monday, someone told me Saturday
Wait until tomorrow and there's still no way
Read it in a book or write it in a letter
Wake up in the morning and there's still no guarantee

Only last night I found myself lost
By the station called King's Cross
Dead and wounded on either side
You know it's only a matter of time
I've been good and I've been bad
I've been guilty of hanging around

Someone told me Monday, someone told me Saturday
Wait until tomorrow and there's still no way
Read it in a book or write it in a letter
Wake up in the morning and there's still no guarantee

So I went looking out today
For the one who got away
Murder walking round the block
Ending up in King's Cross
Good luck, bad luck waiting in a line
It takes more than the matter of time

Someone told me Monday, someone told me Saturday
Wait until tomorrow and there's still no way
Read it in a book or write it in a letter
Wake up in the morning and there's still no guarantee

Someone told me Monday, someone told me Saturday
Wait until tomorrow and there's still no way
Read it in a book or write it in a letter
Wake up in the morning and there's still no guarantee
And there's still no guarantee
And there's still no guarantee
And there's still no guarantee

Love And Its opposite

Oh, The Divorces!

Who's next
Who's next
Always the ones that you least expect
They seem so strong
It turned out she wanted more all along

And each time I hear who's to part
I examine my heart
See how it stands
Wonder if it's still in safe hands

Who's fled
Who's fled
Who's been caught out in somebody's bed
I should have guessed
That day that his phone wouldn't take your text

He was a charmer
I wish him bad karma
Oh I know we shouldn't take sides
But that one was his fault
This one is her fault
No one gets off without paying the ride
And oh the divorces

And oh oh oh
The honeymoon, the wedding ring
Oh oh oh
The afternoon handovers by the swings

Oh yes, oh yes
Your song seemed to look through a different lens
You're still so young
Loving's just as easy as it's begun

Now there's kids to tend
The legal biz
And custody
And oh the divorces

And this one is different
And each one of course is
And always the same
Oh the divorces

Who's next
Who's next

Long White Dress

Matthew was a wised up kid
He found out everything
Before the rest of us did
He said, "I don't think
That you have to be married"

And I don't know why I felt so scared
I just knew I didn't want to wear
The long white dress
Long white dress

Jackie was the first to hide
Kept all of his better feelings inside
He said, "I know I love you but
I can't decide"

And tucked away in some back bed
Like a ghost of something dead
Long white dress
Long white dress

I know I'm not an independent woman
So you might say, "Well, really
What's the difference"
Is it all in my head
Is it all in my head
Is it all in my head

I was a romantic kid
I found myself a torch
And a book and I hid
But nothing ever scared me like
A wedding did

And I filled my head with so much shit
And I dreamed and I dreamed of it
Of love and its opposite
Long white dress
Long white dress
Long white dress
Long white dress

Hormones

Yours are just kicking in
Mine are just checking out
You're at the beginning of this tunnel
And I'm just coming out

And either way these days
We're not as in control as we think
You're stamping up the stairs
I'm crying at the kitchen sink
Hey, hey, hey, hey, hey, hey

You worry 'bout growing up
I worry 'bout letting go
'Cause I know what's coming up
Don't let me be the last one to know

And either way some of these days
We're gonna have to tough it out
You turn the music up
I, I try to think before I shout
Hey, hey, hey, hey, hey, hey
Hey, hey, hey, hey
Hey, hey, hey, hey
Hey, hey, hey, hey
Hey, hey, hey, hey, hey, hey

And I have to own up
That dress looks better on you now
Only half grown up
You should really twirl, take a bow

You ask me what's going on
Why do we feel this way
I can only shake my head
"Hormones, babe", I say

And yours are just kicking in
And mine are just checking out
Oh you're just kicking in

Kentish Town

The street where you lived
Houses all gone
Run down state
Where once was your home

I found the church where you went
And I stood where you stood
It didn't feel the same
But I came back again
I knew I would

It sounds like the country (sounds like)
If you didn't know (if you didn't know)
Here all around me (here all around)
My family ghosts

Each day I walk up this hill
The one you took to the fair
And I imagine you there
I see your hair

It's too long ago now
To be undone
A second or a year
Once gone is gone

I pushed open the door
And I stood where you stood
I tried not to blink
And I tried not to think
I had one more drink
I knew I would

Why Does The Wind?

Don't waste my time now
Don't call me baby
When you don't know if you love me
If you're coming or going

And don't leave the back door open
And look for a way out
And then say maybe you love me
But there's no way of knowing

Why does the wind blow
Through my house at night
Why does the wind blow
Through my heart each time
I look into your eyes

Don't look for reasons
Don't tear your heart out
Wondering why the light starts fading
When the day is ending

Embrace the seasons
And get to believing
That it's only something broken
That seems worthwhile mending

Why does the wind blow
Through my house at night
Why does the wind blow
Through my heart each time
I look into your eyes

But your heart is sore
Like mine was before
You look to the sky
And no one cares why
Not even the wind
So where to begin
But since we exist
Then why not just
Then why not just
And why not just kiss

You Are A Lover

(The Unbending Trees)

You are a lover from today
Can you afford to dump a friend
Will you ignore me again
Will he always be there

And now you are walking hand in hand
Demonstrating something unreal
I know it feels good to depend
Will he always be there

It's not a shame nor a glory
Just a romantic tale
Maybe you'll never be sorry
I'm not always quite right

You are a lover from today
(This is the first day)
Can you afford to dump a friend
(One friend less)
Will you ignore me again
(Once again)
Will he always be there

And from the corner of the street
I see you kissing his face
Does he smell really sweet
Will he, will you
I'm sad, aren't I

You are a lover from today
It's a romantic tale
I will dream of you tonight
And it all will happen to me

Singles Bar

Is there room for one more at the singles bar
Have been working up the courage all year
I pull off my ring as I push my way in
Won't be needing it here

Can you guess my age in this life
Who'll be taking me home tonight

So pour me one more at the singles bar
To numb all the pain I've endured
I lay on my back for a Hollywood wax
I'm stripped and I'm French manicured

Can you guess my age in these jeans
Can you tell me what any of this means

I'm not a teenager anymore
I wish you'd help me out of this mess
I wish you'd help me out of this dress
And let it fall down to the floor
Oh I want more
What I came here for

I'm back here once more at the singles bar
It's become my regular haunt
I think I'm resigned to take what I find
I can't get what I want

And can you tell how long I've been here
Can you smell the fear

Come On Home To Me

(Lee Hazlewood / Feat. Jens Lekman)

A bird can fly
On just one wing
But then why should he
Where there's sky
There must be rain
Where there's you
There's me

So do it all
Get it done
Be all there is to be
And wrap yourself
In something warm
And come on
Come on
Come on home to me

Love can die
And we'll never know
What it might have been
And then you and I
Will never know
Until we try again

So do it all
Get it done
See all there is to see
And wrap yourself
In something warm
And come on
Come on
Come on home to me

Late In The Afternoon

Late in the afternoon, October
Lights be coming on soon
Late in the afternoon, a little older
Be turning the clocks back soon
But you can't turn the clocks back, can you

I'm not a novelty
You know every inch of me
Please, don't begin to doubt me
Forget what you love about me

Look out your high window, November
A carpet of leaves below
You never saw through me, remember
And it wouldn't take that much
For something to kick away this crutch

I'm not a mystery
You know everything about me
I stand here every night
In fluorescent bathroom light

Every blemish, every scar
You know how they got there
And where they are
So don't get bored anytime soon
'Cause it's late
It's late in the afternoon

Swimming

(Feat. Cortney Tidwell)

When that summer sun comes down
When the season comes around
There will be no end in sight
We will be besieged by light

When we shake off winter's chain
We will see the point again
Right now we are just keeping afloat
But soon we'll be swimming, swimming
Soon we'll be swimming, swimming

It's all over, so let's go on
There's nothing left, so let's go on
We can't keep on, so let's keep on
There is no reason, so let's make our own
Let's make our own, let's make our own

When the hurricane dies down
And everything lies on the ground
There will be no end in sight
We will be besieged by light

It's all over, let's carry on
It's all over, let's carry on
Right now we are just keeping afloat
But soon we'll be swimming, swimming
Soon we'll be swimming, swimming

Swimming, swimming
Swimming, swimming
Swimming, swimming
Swimming, swimming
TINSEL AND LIGHTS

Joy

When someone very dear
Calls you with the words
Everything's all clear
That's what you want to hear
But you know it might be
Different a new year
That's why, that's why
We hang the lights so high

Joy, joy
Joy, joy

You loved it as a kid
And now you need it
More than you ever did
It's because of the dark
We see the beauty in the spark
That's why, that's why
The carols make you cry

Joy, joy
Joy, joy
Joy, joy
Joy

The tinsel on the tree
Yes, I see
The holly on the door
Like before
The candles in the gloom
Light the room
The Sally Army band
Yes, I understand
Another copy paste from aotr
So light the winter fire
And watch as the flames grow higher
We'll gather up our fears
And face down all the coming years
All that they destroy
And in their face we throw our

Joy, joy
Joy, joy

It's why
We hang the lights so high
And gaze at the glow
Of silver birches in the snow
Because of the dark
We see the beauty in the spark
We must be alright
If we could make up Christmas night

Hard Candy Christmas

(Carol Hall)

Hey, maybe I'll dye my hair
Maybe I'll move somewhere
Maybe I'll get a car
Maybe I'll drive so far
They'll all lose track
Me, I'll bounce right back

Maybe I'll sleep real late
Maybe I'll lose some weight
Maybe I'll clear my junk
Maybe I'll just get drunk on apple wine
Me, I'll be just
Another copy paste from aotr
Fine and dandy
Lord it's like a hard candy Christmas
I'm barely getting through tomorrow
But still I won't let
Sorrow bring me way down

Hey, maybe I'll learn to sew
Maybe I'll just lie low
Maybe I'll hit the bars
Maybe I'll count the stars until the dawn
Me, I will go on

Maybe I'll settle down
Maybe I'll just leave town
Maybe I'll have some fun
Maybe I'll meet someone
And make him mine
Me, I'll be just

Fine and dandy
Lord it's like a hard candy Christmas
I'm barely getting through tomorrow
But still I won't let
Sorrow bring me way down

I'll be fine and dandy
Lord it's like a hard candy Christmas
I'm barely getting through tomorrow
But still I won't let
Sorrow bring me way down

I'll be fine
I'll be fine

Like A Snowman

(Stephin Merritt)

There's only one way through the winter
As all the broken-hearted know
There's only one way back to spring time
Dancing naked in the falling snow
Dancing naked in the falling snow
Like a snowman
Like a snowman

La la la la la la la
La la la la la la la

So give me one rose for Christmas
Give me one holy day
Give me your love for something
Knowing how soon it will fade away
Knowing how soon it will fade away
Like a snowman
Like a snowman
Another copy paste from aotr
Dancing naked in the falling snow
Melting even in the falling snow
Like a snowman
Like a snowman

Maybe This Christmas

(Ron Sexsmith)

Maybe this Christmas
Will mean something more
Maybe this year love will appear
Deeper than ever before

And maybe forgiveness will ask us to call
Someone we love, someone we've lost
For reasons we can't quite recall
Maybe this Christmas

Maybe there'll be an open door
Maybe the star that's shone before
Will shine once more

Maybe there'll be an open door
Maybe the star that's shone before
Will shine once more
Another copy paste from aotr
And maybe this Christmas
Will find us at last
In heaven, at peace
Prayed for at least
For the love we've been
Shown in the past
Maybe this Christmas
Maybe this Christmas

In The Cold, Cold Night

(The White Stripes)

I saw you standing in the corner
On the edge of a burning light
I saw you standing in the corner
Come to me again in the cold, cold night
In the cold, cold night

You make me feel a little older
Like a full grown woman might
But when you're gone I grow colder
Come to me again in the cold, cold night
In the cold, cold night
Another copy paste from aotr
I hear you walking by my front door
I hear the creaking of the kitchen floor
I don't care what other people say
I'm going to love you anyway
Come to me again in the cold, cold night
In the cold, cold night

I can't stand it any longer
I need the fuel to make my fire burn bright
So don't fight it any longer
Come to me again in the cold, cold night
In the cold, cold night

And I know that you feel it too
When my skin turns into glue
You will know that it's warm inside
And you'll come run to me in the cold, cold night
In the cold, cold night
In the cold, cold night
In the cold, cold night

Snow

(Randy Newman)

Snow
Fills the fields we used to know
And the little park where we would go
Sleeps far below in the snow

Gone
It's all over and you're gone
But the memory lives on although
Our dreams lie buried in the snow
Another copy paste from aotr
Sometimes the wind blows
Through the trees
I think I hear you calling me
All I see is snow

Everywhere I go
As the cold winter sun sinks low
I walk alone through the snow

Snow In Sun

(Scritti Politti)

I was getting me down
Took a train into town
And the sun was shining brightly
Though the snow was falling lightly too

Made me think of how brave you are
And how come I have strayed so far
And why everything came apart
In my head and heart now, love

But you will never be without me
You will never need to doubt me
There'll be something good about me soon

Like sun in the city of snow
Like snow in the city of sun
Another copy paste from aotr
I was watching you sleep
I've been watching you dream
Should we be beset with trouble
I would never let you come to harm

Looks like maybe we'll lose our home
Out of pocket and all alone
I should have worked and I should have known
Seen the dark clouds coming in

But you will never be without me
I'm beside you, never doubt me
There'll be something good about me soon

Like sun in the London snow
Like snow in the London sun

Have Yourself A Merry Little Christmas

(Hugh Martin & Ralph Blane)

Have yourself a merry little Christmas
Let your heart be light
From now on all troubles will be out of sight

Through the years we all will be together
If the fates allow
Hang a shining star upon the highest bough
And have yourself a merry little Christmas now
Another copy paste from aotr
Have yourself a merry little Christmas
Make the Yuletide gay
From now on our troubles will be miles away

Here we are as in olden days
Happy golden days of yore
Faithful friends who are dear to us
Gather near to us once more

Through the years we all will be together
If the fates allow
Until then we'll have to muddle through somehow
So have yourself a merry little Christmas now

Tinsel And Lights

We walked down the street as the snow started falling
Stamping our feet, all the taxi cabs crawling
You said I'm so cold I can't remember my name
And I said the same

He took her photo and said he adored her
A New York martini it literally floored her
And we played Miss America over again
And again and again
Another copy paste from aotr
Oh the light was a New York Christmas, baby
Oh that was the way it should be done
Oh we saw the sights, tinsel and lights
Looking down the barrel of a gun

Now years have gone by and we're all so much older
The winter's gone warmer than last year's got colder
And we've all have some things about how the time goes
That we'd rather not know

Oh the light was a New York Christmas, baby
Snowflakes like diamonds in our hair
And we watched them all sparkle and fall
Something almost true was in the air

Yeah, that was a New York Christmas, baby
Yeah, that was the way it was back then
Oh we saw the sights, tinsel and lights
You kissed me in the snow and that was when
I feel in love with Christmas once again

River

(Joni Mitchell)

It's coming on Christmas
They're cutting down trees
They're putting up reindeers
And singing songs of joy and peace
I wish I had a river I could skate away on
Another copy paste from aotr
But it don't snow here
It just stays pretty green
I'm going to make a lot of money
Then I'm going to quit this crazy scene
I wish I had a river I could skate away on

I wish I had a river so long
I would teach my feet to fly
I wish I had a river I could skate away on
I made my baby cry

He tried hard to help me
He put me at ease
And he loved me so naughty
Made me weak in the knees
I wish I had a river I could skate away on

I'm so hard to handle
I'm selfish and I'm sad
Now I've lost the best baby
That I ever had
I wish I had a river I could skate away on

I wish I had a river so long
I would teach my feet to fly
I wish I had a river I could skate away on
I made my baby say goodbye

It's coming on Christmas
They're cutting down trees
They're putting up reindeers
And singing songs of joy and peace
I wish I had a river I could skate away on

Taking Down The Tree

(Low / Feat. Green Gartside)

Careful, one by one
It is undone
Seems before it's over
It's begun
Another copy paste from aotr
Another broken reindeer
Another candle
Another velvet ribbon
Another nosebleed

Winding up the lights
We set the star so high
So high, so high, so high

Careful as we go
Into the snow
Seems it's icing over
From below

Another splinter angel
Another snow glow
Another silver course
It's understanding

Winding up the lights
We set the star so high
So high, so high, so high
So high, so high, so high (so high, so high)
So high (so high, so high)
So high (so high, so high)
So high

Sister Winter

(Sufjan Stevens)

Oh my friends I've begun to worry right
Where I should be grateful, I should be satisfied
Oh my heart, I would clap and dance in place
With my friends I have so much pleasure to embrace

But my heart is returned to sister winter
But my heart is as cold as ice
Another copy paste from aotr
Oh my thoughts, I return to summer time
When I kissed your ankle, I kissed you through the night
All my gifts I gave everything to you
Your strange imagination, you threw it all away

Now my heart is returned to sister winter
Now my heart is as cold as ice

All my friends I've returned to sister winter
All my friends, I apologize, apologize

All my friends I've returned to sister winter
All my friends, I apologize, apologize

And my friends I've returned to wish you all the best
And my friends I've returned to wish you all the best
And my friends I've returned to wish you all the best
And my friends I've returned to wish you a happy Christmas
To wish you a happy Christmas
To wish you a happy Christmas
To wish you a happy Christmas
To wish you a happy Christmas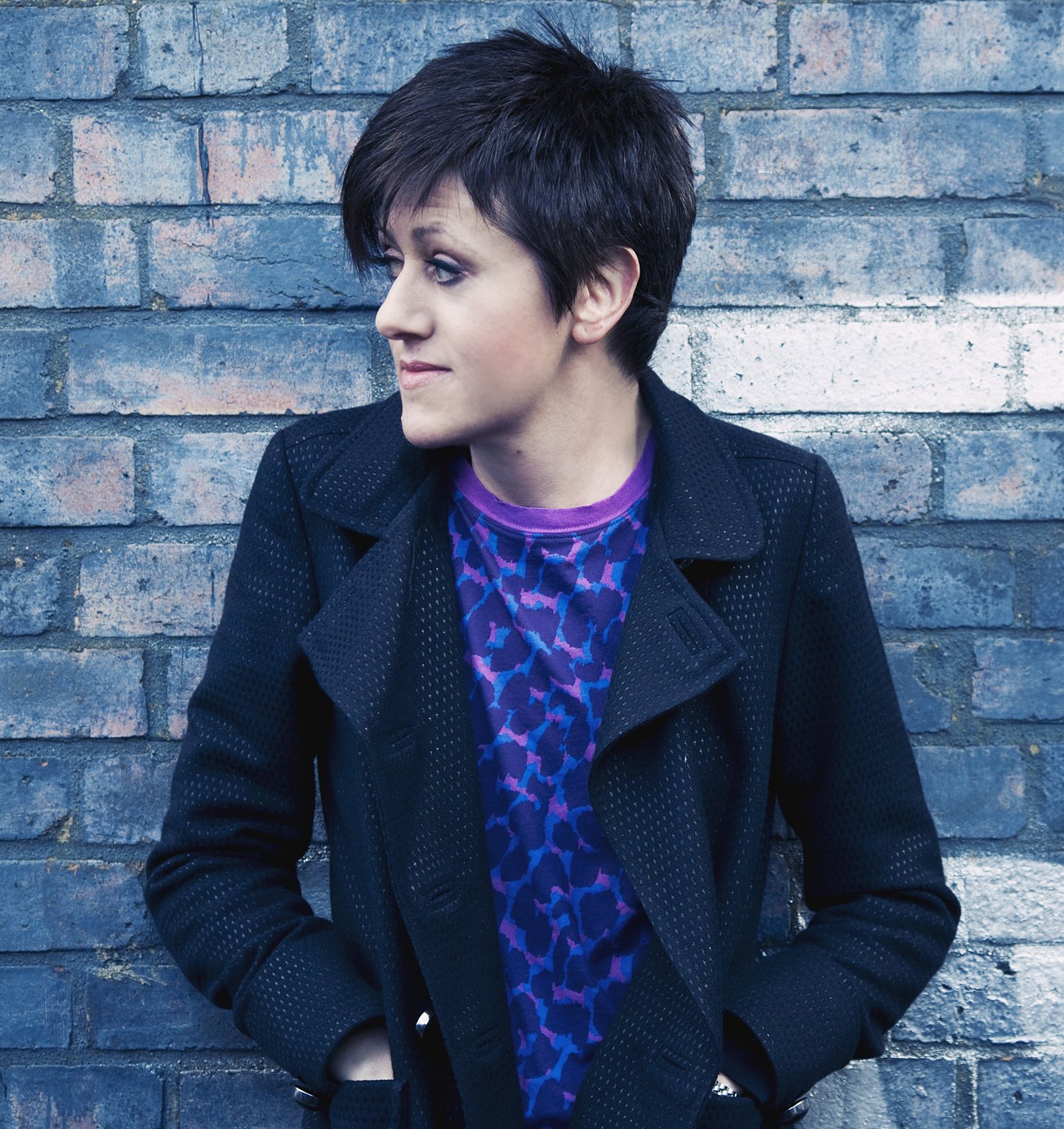 SONGS FROM THE FALLING

Follow Me Down

My love, my love
Serene above
The moon, your guide
Is in the sky
You follow her all the way down
Another copy paste from aotr
My friend, my friend
Uncurl, unbend
I'll be your guide
Stay by my side
And follow me all the way down

Down, down, down
All the way down

It Was Always Me

I've been waiting for a long time
I've been looking for the wrong sign
I've been staring at the skyline alone

I've been watching as the seas break
I've been hoping for a keepsake
I've been wondering if we'd make it home

'Cause it was always me
It was always me
It was always me
You know, you know, you know, you know
Another copy paste from aotr
It was always me
It was always me
It was always me
You know, you know, you know, you know

Are You There

Girl
Girl
Girl
Girl
Are you there
Are you there
Another copy paste from aotr
Girl
Girl
Girl
Girl
Are you there
Are you there

They Only Do Harm

Keep them from me
All of your secrets are free
Don't come and show
Things I would rather not know
Another copy paste from aotr
'Cause they only do harm
Yes, they only do harm
Yes, they only do harm
Yes, they only do harm

Little Things

Little things
Lying ? to catch you out
Leave you with the taste of doubt
Hidden in your mouth
Another copy paste from aotr
Little lies
Hide behind the brightest eyes
Hide behind the new sunrise
Leave you wondering
Leave you wondering
Leave you wondering
Leave you wondering

All The Seasons

Bring me a leaf from the tree
Sing me some old melody
So you're the one I think about
You're the one I dream about
Another copy paste from aotr
Dance with the birds in the air
Hearing your ghost everywhere
You're the one that's left behind
You're the one that never mind
All the seasons turn around
And you're still under the ground

Let Me In

You're up there in your room with all your demons
I'm down here in the kitchen with my pans
I'm sitting here thinking
What is it you're inking on your hands
On your hands

Confiding all your secrets to your notebook
I'm confiding all my worries to my friends
And screwed up in the bin
Are the poems you begin but can't end
You can't end

Oh let me in
Oh let me in
Oh let me in
Oh let me in
Oh let me in
Another copy paste from aotr
You're staring out the window at the rooftops
I'm staring out the window at the cars
And light is on its way
Oh the air is thick with things we can't say
We can't say

Oh let me in
Oh let me in
Oh let me in
Oh let me in
Oh let me in
Queen

Here I go again
Down that road again
I haven't solved it yet
What happened if we never met
If I'd just ignored
Those sliding doors
If I turned instead from your bed

Am I queen
Or something else I might have been
A star
Back seat of a blacked out car
Is that me
Or someone else entirely

And do I ever find love
Do I ever find love
Do I ever find love
Or am I still waiting

In the mist of sleep
Pictures come to me
Memories and dreams
Things lost that might-have-beens
If you broke my heart
Very near the start
Do I sink alone like a stone

Am I queen
A magisterial has-been
I'm on fire
A head full of desire
This is me
And someone else entirely

And do I ever find love
Do I ever find love
Do I ever find love
Or am I still waiting
Or am I still waiting

Am I queen
Or something else I might have been
A star
Propping up the backstage bar
Is that me
Or someone else entirely

And do I ever find love
Do I ever find love
Do I ever find love
Or am I still waiting
Or am I still waiting

Am I queen
Or something else I might have been
A star
Back seat of a blacked out car
Is that me

Or am I still waiting
Or am I still waiting
Or am I still waiting
Am I still waiting
Or am I still waiting

Air

(Feat. Shura)

I was born a girl
Only just survived
Lucky to be girl
Lucky to be alive

First breath (first breath)
All wrong (all wrong)
Here's death
So long

I grew up a girl
Then I went astray
Didn't understand
The rules or how to play

Too tall (too tall)
All wrong (all wrong)
Deep voice
Headstrong

Oh I need some air
I need air
I need some air
I need air

And I liked the boys
The boys, the boys, the boys, all of the boys
But they liked
The girly, girly, girly, girly girls

And looked straight through me
Like plate glass
Like fresh air
Like I wasn't even there

Oh I need some air
I need air
I need some air
I need air

And I don't care (I don't care)
I'm as free as air (as free as air)
I'm pretending (pretending)
You're not even there (not even there)
I'm as free as air (as free as air)
I'm as free as air (as free as air)
I'm as free as air (as free as air)
I'm as free as air (as free as air)
I don't care (I don't care)
I'm as free as air (as free as air)
I'm pretending (pretending)
You're not even there (not even there)
I don't care (I don't care)
And I don't care (I don't care)
And I don't care (I don't care)
I'm as free as air

Guitar

Hey boy, you taught me my first song
The air was warm, the night was long
While Leonard Cohen sang Suzanne
We kissed and kissed but then you ran

The song was Teenager in Love
Oh God, you couldn't make it up
Hey, that's no way to say goodbye
So you didn't even try

I wanted you
I watched you from afar
And I thought you were cool
Because you played guitar
But you were cool
You maybe still are
Thank God I could sing
And I had my guitar
I had my guitar

Hey boy, you armed me with three chords
And opened up the door
And though we kissed and kissed and kissed
You were nothing but a catalyst

I was taken in
I thought you were the star
Thank God I could sing
And I had my guitar
I couldn't begin
Until I fell apart
Thank God I could sing
And that was just the start

I thought it was you
I was wide of the mark
So heavy and new
I picked up my guitar
And started to sing
And opened up my heart
It was everything
I thank my lucky stars
Thank God for my guitar
Thank God for my guitar

Smoke

From Carleton Rode came Miriam and Job
Came Miriam and Job, came Miriam and Job
From the wide flat fields to the rolling smoke
To the rolling smoke, to the rolling smoke
I made a little home and a family
A family, a family
As the years went by they led to me, led to me

In good time they had a son called James
Who had a son called James, were there no other names
The first world war and the second one came
The second one came, the second one came
My mother now was a teenage girl
She survived the blitz, she survived the blitz
Though she knew a girl who knew a girl
Who was blown to bits, who was blown to bits

London you're in my blood
And you've been there for so long
London you're in my blood
But I feel you going wrong

And so my parents fled the smoke
Some ancient feel for green awoke
But I looked down the railway line
Back to the city that felt like mine
Where no-one cared, what clothes you wore
Or who you loved, what books you bought
Where you were born, what God you loved
Or so I thought, or so I thought

London you're in my blood
And you've been there for so long
London you're in my blood
But I feel you going wrong

And oh the streets are paved with gold
All bought and sold, all bought and sold
Still the river runs its course
Back to its source, back to its source
Tyburn Brook and River Fleet
And hearts that beat, and hearts that beat
Blood that flows and hearts that beat
And hearts that beat

From Carleton Rode came Miriam and Job
Came Miriam and Job, came Miriam and Job
From the wide flat fields to the rolling smoke
To the rolling smoke, to the rolling smoke

Sister

(feat. Corinne Bailey Rae)

Don't mess with me, don't hurt my babies
I'll come for you, you'll find you've bitten off
More than you can chew

You are the man, but I'm not your baby
I get so scared, I know you own the world
And I fight like a girl

But I am my mother, I am my mother now
I am my sister and I fight like a girl

All I can do, is all I'm doing
All I can stand, you trample me like dirt
But I'm used to things that hurt

Oh little man, you're such a baby
Put up your fists, nobody ever loved
Someone they were afraid of

And I am my mother, I am my mother now
I am my sister and I fight like a girl

Oh what year is it
Still arguing the same shit
What year is it
Same, same, same old shit

But I get so scared, tell me you'll stand beside me
Is that enough, no nothing is enough
Nobody is that tough

And I miss my mother, I miss my mother now
Thank God for my sister and for all of the girls

And I am my mother, I am my mother now
I am my sister and I live like a girl
And I love like a girl
And I think like a girl
And I fight like a girl
Like a girl
Like a girl

Sister... (thank God for my sister)
Sister... (thank God for my sister)
Sister...
(I am my sister)
Sister...

Oh, Oh, Oh
Thank God for my sister
Thank God for my sister
Thank God for my sister

Oh, oh, oh
Sister
Sister
Sister
Sister

Go

From time to time I miss your little body next to mine
I see the shape upon the pillow that you used to make
Oh but that was then and that can't come again
I resign myself to time and what's no longer mine

This won't make sense to you now
I won't bore you with this now
Pack your bag and smile
It will only be a little while
I know you have to go, but don't forget, no
I know you have to go

You must outgrow it all
Those marks upon the wall
You must outgrow it all
And you should leave it all behind
And I should never mind
You leaving me behind, oh

This is what it all was for
To wave you out the door
It's what my love was for
And I know you have to go
But don't forget, no
I know you have to go

This won't make sense to you now
I won't bore you with this now
Pack your bags and smile
It will only be a little while
It will only be a little while
It will only be a little while
It will only be a little while

Babies

Every morning of the month
You push a little tablet through the foil
Cleverest of all investions
Better than a condom or a coil

'Cause I didn't want my babies
Until I wanted babies
And when I wanted babies
Nothing else would do but babies
Babies, babies

Every touch was terrifying
All my knowledge from Cathy and Claire
Anxious waiting, diary watching
Just because a boy had touched me there

'Cause I didn't want my babies
Until I wanted babies
And when I wanted babies
Nothing else would do but babies
Babies, babies

Go to sleep it's three am
Where are you it's three am
In a cab at three am
Don't wait up it's three am
Remembering at three am
Feeding you at three am
Rocking chair at three am
Go to sleep it's three am

Please, please
Lay your pretty head down
Please, please
Get the fuck to bed now

All the nights I paced the floor
Made me love you even more
Made me love you even more

And oh, I love my babies
Oh, I love my babies
Oh, I love my babies

Face

Saw your page
Lovely new life
Lots of likes
Lovely new wife

On my phone
You're in my home
I'm on my own
Im monochrome

I want to put you behind me
I want to put you to bed
Wait, what was I thinking
Oh what have I said

Is that me of Freud talking
Or me or the wine
I shouldn't be clicking
On your new Valentine

I shouldn't be looking
But look here I am
Giving in to temptation
Not giving a damn

If I just keep refreshing
Maybe you'll disappear
If I just make you jealous
Then you'll wish you were here

Baby, look at the time now
I should just go to bed
Hit send or delete now
On all that I've said

I'm closing your page now
Are you looking at mine
Do you scroll through my photos
Just to check that I'm fine

With a casual disinterest
Or a trace of regret
Or a stab through your heart
When you think how we met

If I just knew for certain
That you weren't having fun
I could bring down the curtain
It would prove that I won

But your face is in my face
And you're all over the place
I'm lost without a trace
And your face is in my face

I wish you'd vanish without a trace
But your life is all over the place
And your face is in my face
Your face is in my face
It's in my face, in my face
In my face, in my face

Dancefloor

Where did we begin
Back in the days we lived inside each other's skin
We travelled light, we never needed anything

Think of what you'd have to pack
If you left and planned on never coming back
Just the thought of it can stop you in your tracks
And make you stay

Oh but where I'd like to be
Is on a dancefloor with some drinks inside of me
Someone whispering it's quarter after three
There's nowhere I'd rather be

So we talk of our affairs
In a tone that suggests anybody cares
So excited each time anybody dares

And who'll be next to call
Who's impossible and who's too close to call
Who's just desperate for anything at all
Anything at all, like love

Oh but where I'd like to be
Is on a dancefloor with my friends all beside me
Someone singing and I realise it's me
I realise it's me, it's me

Play me Good Times, Shame
Golden Years, Let the Music Play
Good Times, Shame
Golden Years, Let the Music Play

Where I'd like to be
is on a dancefloor with some drinks inside of me
Oh, it's where I'd like to be
On a dancefloor with some drinks inside of me

Oh, it's where I'd like to be
Oh, it's where I'd like to be

Oh and where I'd like to be
Is on a dancefloor, on a dancefloor, on a dancefloor
Apology Accepted

(The Go-Betweens feat. Tracey Thorn / Liberty Belle And The Black Diamond Express LP)

I used to say dumb things
I guess I still do
I'm doing it again
But that's what happens
When you're in view

More used to naked men
You said, "Leave the light on
Don't be frightened"
I don't know how long
I can wait to see if my
Another copy paste from aotr
Apology's accepted
Too proud to hang my head
In shame beside your bed
But sometimes you want something
So bad, you'll grab anything

You said that's ridiculous
There's only one thing that precious
I don't know how long
I can wait to see if my

Apology's accepted
I gotta know is my
Apology accepted

Time and time again
Your soft eyes close
In trust above me
Such a simple question
I pretended I was sleeping

I didn't know anything
But you I'm keeping
I don't know how long
I can wait to see if my

Apology's accepted
I gotta know is my
Apology accepted
I gotta, I gotta know is my
Apology accepted
I gotta know is my
I have to know is my
Apology accepted

Better Things

(Massive Attack feat. Tracey Thorn / Protection LP)

Don't drag me down
Just because you're down
And just 'cause you're blue
Don't make me too
And though you've found
You need more than me
Don't talk to me
About being free

That's freedom without love
And magic without love
Magic without love

Hear me say
Better things will surely come our way
Hear me say
Better things will surely come our way

You say the magic's gone
Well, I'm not a magician
You say the spark's gone
Well, get an electrician
And save your line about needing to be free
All that's bullshit, babe
You just want rid of me
Another copy paste from aotr
You want freedom without love
And magic without love
Magic without love
Yeah

Hear me say
Better things will surely come my way
Hear me say
Better things will surely come my way

Big Snake

(Lloyd Cole And The Commotions feat. Tracey Thorn / Mainstream LP)

High tide
In the cool of the mist
Walking in the shadows of the trade ships
I'll be your baby
I will not be your man
I will not be around
When you call
Another copy paste from aotr
Oh daddy
I'll be daddy's little girl

Black water
The warm summer rain
Washes your tears into the big snake
Into the ocean
And your skin is so white under harbour light
Should you fall, I'll be your baby
Say I'll be daddy's little girl
Oh daddy
I'm all alone now
Oh daddy
I'm all alone now

Hush, little baby
Don't you cry
I will sing you a lullaby
It's high tide
In the still of your room
And the big snake's a crawling
Through the smoke and perfume

To be your baby
I will not be your man
I will be around when you fall
I'll be your baby
I'll be daddy's little girl
Say it, "Be my daddy"
I'll be daddy's little girl
Oh daddy
We're all alone now
Won't you be my daddy
We're all alone now

Hush, little baby
Don't you cry
I will sing you a lullaby
It's high tide
In the cool of the mist
Walking in the shadows of the trade ships
I'll be your baby

Damage

(Tiefschwarz feat. Tracey Thorn / Eat Books LP)

Down the empty roads again
I never want go again
Into your empty world again
I'll never be that girl again

All my love inconsequencial
The creeping damage incremental
I see you in every face now
The music is a lonely place now
Another copy paste from aotr
I was always there
Were you unaware
I was always there
But you never chose to care

In a lonely place
In a lonely place
Damage
In a lonely place
Damage
In a lonely place

One more last goodbye again
I never want to cry again
If you should pass my way again
I'd never feel that way again

And my love was a tragedy
But your part was a travesty
I see you in every heart now
The music can't keep us apart now

I was always there
But you weren't aware
I was always there
But you never chose to care

I was always there
Were you unaware
I was always there
But you never chose to care

I was always there
Were you unaware
I was always there
But you never chose to care

In a lonely place
In a lonely place
Damage
In a lonely place
Damage
In a lonely place

In a lonely place
Damage
In a lonely place

I was always there
Were you unaware
I was always there
But you never chose to care

I was always there
Were you unaware
I was always there
But you never chose to care

You should pass my way this time
I know what I would say this time
Goodbye

Disappointing

(John Grant feat. Tracey Thorn / Grey Tickles, Black Pressure LP)

Rollercoasters and Earl Gray Malts
Ocelot babies but not bath salts
Harvest moon in the arms of a tree
Which has been growing there for centuries

Bassoons, trombones, and French horn sections
Bass clarinets and string art collections
Owls and guitars when they do not match
Gilda, Kristen, Cheri, Tina, Amy and Rachel Dratch

All these things, they're just disappointing
All these things, they're just disappointing compared to you
Another copy paste from aotr
There's nothing more beautiful than your smile as it conquers your face
There's nothing more comforting than to know
Know you exist in this time, in this place

The genitive case in German, it's true
Is something that I am quite partial to
Rachmaninov, Scriabin, Prokofiev
Dostoevsky, Bulgakov, Vysotsky and Lev

Francis Bacon, The Dolomites
Ballet dancers with or without tights
Central Park on an autumn day
Will always be stunning and never cliché

All these things, they're just disappointing
All these things, they're just disappointing compared to you

There's nothing more beautiful than your smile as it conquers your face.
There's nothing more comforting than to know
Know you exist in this time, in this place

All these things, they're just disappointing
All these things, they're just disappointing compared to you

There's nothing more beautiful than your smile as it conquers your face.
There's nothing more comforting than to know
Know you exist in this time, in this place

Goodbye Joe

(The Monochrome Set)

Walking to the big screen
Oh and he looks so good in technicolor
Kissing him in your dreams
Oh and you know Paul Newman's that much duller than him
And you know it's true
It's a sin when he sees you
Goodbye, goodbye, goodbye

Watching him from the back row
Oh and in bed he looks so wonderful
Sucking chocolate in Pepsi flow
Oh and all the party girls, they drool for him
And you know it's right
When he wins the one in the light
Goodbye, goodbye, goodbye
Another copy paste from aotr
Coming close to the big times
Oh and he sounds so good in stereo
Italian name on a long song
Oh and all the Judy Garlands know that he's good
When he's touching the shy as he should
When he's making your life
Goodbye, goodbye, goodbye
Half-Light

(Night Version / George FitzGerald feat. Tracey Thorn / All That Must Be LP)

With you
With you

Glowing in the half-light of
Windows give light from above
Holding out for us to see
Broken bones heal easily
Damage is already done
Hundred miles where we've begun
Reaching out to where we start

When I'm on my own with you (with you)
When I'm on my own with you (on my own)
When I'm on my own with you (with you)
When I'm on my own with you
With you

With you

Hidden in the gaps between
You can hear me listening
Younger than the rising sun
Still old enough to come undone
You're asking who could cause this pain
Reaching out so quick to blame
Signs will begin to prove

When I'm on my own with you
When I'm on my own with you
With you

When I'm on my own with you (with you)
When I'm on my own with you (on my own)
When I'm on my own with you
(slow down, slow down, slow down)
With you
When I'm on my own with you (on my own)
With you, with you, with you

Head Full Of Steam

(The Go-Betweens feat. Tracey Thorn / Liberty Belle And The Black Diamond Express LP)

I'd never met her type, she ignored me and that's alright
Never to be friends or my body lie on her floor
Her father works, her mother works in exports
But that's of no importance at all

I don't mind
I don't mind
Just to chase her
A fool's dream
I'm 104 degrees
With a head full of steam

All waiting's up
I'm on that team
That says go forward
With a head full of steam
Another copy paste from aotr
She plays hard to get along with
But she might drop by
She never had a nickname
But then nor have I

I don't mind
I don't mind
Just to chase her
A fool's dream
I'm 104 degrees
With a head full of steam

All waiting's up
I'm on that team
That says go forward
With a head full of steam

Steam
Steam
Oh I just want to know

I'd never met her type
She locked the door and the key
Opened the windows for the neighbors to see
Her climb on my knee

Just to chase her
A fool's dream
I'm 104 degrees
With a head full of steam

All waiting's up
I'm on that team
That says go forward
With a head full of steam

Go forward
Go forward now
Go forward
Go forward now

How Wild The Wind Blows

(Molly Drake)

The acorn carries an oak tree
Sleeping but for a little while
Winter lies in the arms of spring
As a mother carries her child
And never knows
How wild the wind blows

A thought carries a universe
A seed carries a field of grain
Love lies in the arms of change
As a joy carries a pain
And no one knows
How wild the wind blows
How wild the wind blows
Another copy paste from aotr
The acorn carries an oak tree
Sleeping but for a little while
Winter lies in the arms of spring
As a mother carries her child
And never knows
How wild the wind blows
How wild the wind blows

Night Is My Friend

(Molly Drake)

Night is my friend
For when the busy day goes by
A sad and lonely heart have I
Night is my friend

Long days I spend
And though I go from place to place
I seek and never find your face
Night is my friend

For when the lights are burning low
And I am on my own
I close my eyes and then I know
That I am not alone
Another copy paste from aotr
For night, in the end
Will bring to me that peace of mind
And comfort all true lovers find
Their dreams concern some nights
Sweet lovely nights, my friends

Night Time

(The XX / Feat. Ben Watt)

You mean that much to me
And it is hard to show
Gets hectic inside of me
When you go
Can I confess these things to you
Well, I don't know
Embedded in my chest
And it hurts to hold

I couldn't spill my heart
My eyes gleam looking in from the dark
I walk out in stormy weather
Hold my words and keep us together
Steady walking but bound to trip
Should release but just tighten my grip

Night time, sympathize
I've been working on white lies
So I'll tell the truth
I'll give it up to you
And when the day comes
It will have all been fun
We'll talk about it soon

I couldn't spill my heart
My eyes gleam looking in from the dark
I walk out in stormy weather
Hold my words and keep us together
Steady walking but bound to trip
Should release but just tighten my grip
Another copy paste from aotr
Night time, sympathize
I've been working on white lies
So I'll tell the truth
I'll give it up to you
And when the day comes
It will have all been fun
We'll talk about it soon

Over The Rainbow

(Judy Garland / James McMillan feat. Tracey Thorn / Makin' Changes LP)

When all the world is a hopeless jumble
And the raindrops tumble all around
Heaven opens a magic lane

When all the clouds darken up the sky
There's a rainbow highway to be found
Leading from your windowpane

To a place behind the sun
Just a step beyond the rain

Somewhere over the rainbow
Way up high
There's a land that I heard of
Once in a lullaby

Somewhere over the rainbow
Skies are blue
And the dreams that you dare to dream
Really do come true

One day I'll wish upon a star
And wake up where the clouds are far
Behind me

Where troubles melt like lemon drops
Away above the chimney tops
That's where you'll find me

Somewhere over the rainbow
Bluebirds fly
They fly over the rainbow
Why, then why can't I

One day I'll wish upon a star
And wake up where the clouds are far
Behind me

Where troubles melt like lemon drops
Away above the chimney tops
That's where you'll find me

Somewhere over the rainbow
Bluebirds fly
They fly over the rainbow
Why, then why can't I

Overture

(The Unbending Trees feat. Tracey Thorn / Chemically Happy (Is The New Sad) LP)

What's this fear I sense in your movements
What's this terror that your made-up smile sends
What's this image that you made of yourself
What's this quiet sound that's crying for help

What's the trouble that is making you lie
Would just anything help you try
Let it go, unclench your fist in silence
Watch it all transform and start to make sense

I just wanted you to hear
Just wanted you to see
The things you want to hide
Will make you really free
Just wait and see
Walk with your both arms wide-spread
Turning to me

What's the trouble that is making you lie
Would just anything help you try
Let it go, unclench your fist in silence
Watch it all transform and start to make sense

I just wanted you to hear
Just wanted you to see
The things you want to hide
Will make you really free
Just wait and see
Walk with your both arms wide-spread
Turning to me

I just wanted you to hear
Just wanted you to see
The things you want to hide
Will make you really free
Just wait and see
Walk with your both arms wide-spread
Turning to me

If you want me, I can teach you tricks to
Survive the day when they will ditch you
If you want me, I can keep a secret
If you want me, I can speak

Protection

(Massive Attack feat. Tracey Thorn / Protection LP)

This girl I know needs some shelter
She don't believe anyone can help her
She's doing so much harm, doing so much damage
But you don't want to get involved
You tell her she can manage
And you can't change the way she feels
But you could put your arms around her

I know you want to live yourself
But could you forgive yourself
If you left her just the way
You found her

I stand in front of you
I'll take the force of the blow
Protection

I stand in front of you
I'll take the force of the blow
Protection

You're a boy and I'm a girl
But you know you can lean on me
And I don't have no fear
I'll take on any man here
Who says that's not the way it should be

I stand in front of you
I'll take the force of the blow
Protection

I stand in front of you
I'll take the force of the blow
Protection

She's a girl and you're a boy
Sometimes you look so small, look so small
You've got a baby of your own
When your baby's gone, she'll be the one
To catch you when you fall

I stand in front of you
I'll take the force of the blow
Protection

I stand in front of you
I'll take the force of the blow
Protection

You're a girl and I'm a boy
You're a girl and I'm a boy
You're a girl and I'm a boy
You're a girl and I'm a boy

Sometimes you look so small, need some shelter
Just running round and round, helter skelter
And I've leaned on me for years
Now you can lean on me
And that's more than love, that's the way it should be
Now I can't change the way you feel
But I can put my arms around you
That's just part of the deal
That's the way I feel
I'll put my arms around you

I stand in front of you
I'll take the force of the blow
Protection

I stand in front of you
I'll take the force of the blow
Protection

You're a boy and I'm a girl
You're a boy and I'm a girl
You're a boy and I'm a girl
You're a boy and I'm a girl

Smoke And Mirrors

(The Magnetic Fields)

Someone else's world goes by
As my train runs through this night
Someone else's rain comes down
But no rain can touch me now

Smoke and mirrors
Special effects
A little fear
A little sex

That's all love is
Behind the tears
Smoke and mirrors

We were foolish, you and I
But there's no reason to cry
We put on a lovely show
But that's all, I had to go

Smoke and mirrors
Special effects
A little fear
A little sex

That's all love is
Behind the tears
Smoke and mirrors

I don't know the stations' names
I'll spend my life on this train

Smoke and mirrors (fumée et miroirs)
Special effects (effets speciaux)
A little fear (un peu de peur)
A little sex (un peu de sexe)

That's all love is (sous les lârmes)
Behind the tears (l'amour n'est que sa)
Smoke and mirrors (de la fumée et des miroirs)

Taxi Cab

(Vampire Weekend)

Unsentimental
Traveling around
Sure of myself
Sure of it now

But you were standing so close to me
Like the future was supposed to be
In the aisles of the grocery
In the blocks uptown

I remember
Remember well
But if I'd forgotten
Could you tell

In the shadow of your first attack
I was questioning and looking back
You said, "Baby, we don't speak of that"
Like a real aristocrat

Compound to compound
Lazy and safe
Wanted to leave it
Wanted to wait

When the taxi door was open wide
I pretended I was horrified
By the uniform and gloves outside
Of the courtyard gate

You're not a victim
But neither am I
Nostalgic for garbage
Desperate for time

I could blame it on your mother's hair
Or the colors that your father wears
But I know that I was never fair
You were always fine

Unsentimental
Traveling around
Sure of myself
Sure of it now

But you were standing so close to me
Like the future was supposed to be
In the aisles of the grocery
In the blocks uptown

I remember
Remember it well
And if I'd forgotten
Could you tell

In the shadow of your first attack
I was questioning and looking back
You were standing on another track
Like a real aristocrat

The Book Of Love

(The Magnetic Fields)

The book of love is long and boring
No one can lift the damn thing
It's full of charts and facts and figures
And instructions for dancing
But I, I love it when you read to me
And you, you can read me anything

The book of love has music in it
In fact, that's where music comes from
Some of it is just transcendental
Some of it is just really dumb
But I, I love it when you sing to me
And you, you can sing me anything

The book of love is long and boring
And written very long ago
It's full of flowers and heart-shaped boxes
And things we're all too young to know
But I, I love it when you give me things
And you, you ought to give me wedding rings
I, I love it when you give me things
And you, you ought to give me wedding rings

The Hunter Gets Captured By The Game

(Massive Attack feat. Tracey Thorn / Batman Forever OST)

Everyday brings change
And the world puts on a new face
Sudden things rearrange
And this whole world seems like a new place

Secretly I been tailing you
Like a fox that prays on a rabbit
Had to get you and so I knew
I have to learn your ways and habits
Ooh you were the catch that I was after
I looked up and I was in your arms
And I knew that I was captured

What's this whole world coming to
Things just ain't the same
Any time the hunter gets captured by the game

I had to lay such a tender trap
Hoping you might fall into it
Love hit me with a sudden slap
One kiss and then I knew it
Ooh my plans didn't work out like I thought
'Cause I had laid my trap for you
But it seems that I got caught

What's this whole world coming to
Things just ain't the same
Any time the hunter gets captured by the game

Oh yeah
Yeah, yeah
Yeah, yeah

The Paris Match

(The Style Council feat. Tracey Thorn / Café Bleu LP)

Empty hours
Spent combing the street
In daytime showers
They've become my beat

As I walk from café to bar
I wish I knew where you are
Because you've clouded my mind

And now I'm all out of time
Empty skies say, "try to forget"
Better advice is to have no regrets

As I tread the boulevard floor
Will I see once more
Because you've clouded my mind

Till then I'm biding my time
I'm only sad in a natural way
And I enjoy sometimes feeling this way
The gift you gave is desire
The match that started my fire

Empty nights
With nothing to do
I sit and think
Every thought is for you

I get so restless and bored
So I go out once more
I hate to feel so confined
I feel like I'm wasting my time

I'm only sad in a natural way
And I enjoy sometimes feeling this way
The gift you gave is desire
The match that started my fire
The match that started my fire
The match that started my fire
The match that started my fire
The match that started my fire

The Tree Knows Everything

(Adam F feat. Tracey Thorn / Colours LP)

Looking back on the memories
And the way we used to live
I remember that old sign to London
By the river cross from the bridge

At seven the bell used to ring
From up on the hill
We've moved on from yesterday
Time back then stood still

Call to the children come in
They would relentlessly sin
The baby that cried
Would be masked by the wind
And you'd open your arms
And hold me close in

And we thought and we thought
With our love and own piece of mind
And we fought and we fought
We didn't understand
But the tree wasn't blind

Moving on from yesterday
Let it pass you by
But the tree knows everything
Moving on from yesterday
Gonna let you go and pass you by
But the tree knows everything
Knows everything

Looking back on the memories
And the way we used to live
I remember that old sign to London
By the river cross from the bridge

At seven the lights would go out
Down at the mill
We've moved on from yesterday
Time back then stood still

Call to the children come in
They would relentlessly sin
That baby that cried
Would be masked by the wind
And you'd open your arms
And hold me close in

And we thought and we thought
With our love and own piece of mind
And we fought and we fought
We didn't understand
But the tree wasn't blind

Moving on from yesterday
Let it pass you by
But the tree knows everything
Moving on from yesterday
Gonna let you go and pass you by
But the tree knows everything
Knows everything

And we fought and we fought
And we fought and we fought
And we fought and we fought
And we fought and we fought

We've moved on from yesterday
But the tree wasn't blind

Under The Ivy

(Kate Bush)

It wouldn't take me long
To tell you how to find it
To tell you where we'll meet
This little girl inside me
Is retreating to her favourite place

Go into the garden
Go under the ivy
Under the leaves
Away from the party
Go right to the rose
Go right to the white rose
For me

I sit here in the thunder
The green on the grey
I feel it all around me
And it's not easy for me
To give away a secret
And it's not safe

Go into the garden
Go under the ivy
Under the leaves
Away from the party
Go right to the rose
Go right to the white rose
For me

Go into the garden
Go under the ivy
Go under the leaves with me
Go right to the rose
Go right to the white rose
I'll be waiting for you

It wouldn't take me long
To tell you how to find it

Venceremos (We Will Win)

(7" Bossa Version / Working Week feat. Tracey Thorn, Robert Wyatt and Claudia Figueroa)

A comment is passed (a comment is passed)
Like dust and glass (dust and glass)
Full of fear (full of fear)
Held in this heaven and hell (heaven and hell)

Each time it's spoken
There's a fragment broken
Now the rain is falling
A train is passing
A gun is firing
Splitting out here
In the night in which we live
We'll find a way
To build a day
Sooner than tomorrow

Un mundo que se abre
Esta por hacerse
De Santiago a Rio
Se espera el momento
Se encontraran
Se nombraran
Con retratos en alto
Seas vidas negadas

Como la nueva pasión
De un amor que despierta
Deseo que brilla
Como el orgullo de crear
Una nación que respira
De ciudades a campos
De hogar en hogar
La vida en suspenso

Un respiro fragante
De calor y amistad
Durmiendo como amantes
Compañeros encubiertos

Lograremos un gran final
No nos moverán
Sabiendo que vamos a vencer
Y venceremos
Y venceremos

So it goes (so it goes)
As our love flows (our love flows)
A strength is found (a strength is found)
In a history bold and proud (bold and proud)

Safe in rooms
In which we find survival
Hope will tread a greater end
So we'll move, my friend
Into safer light knowing that
Here we will win
Here we will win
Here we will win

A new world in the making
It's there for the taking
Santiago to Rio
The moment is waiting
The lost will be found
And named out aloud
Photos carried high
The lives they've denied

A lover's found passion
In the sense of re-awaking
Desire that shines
Like the pride in creating
A nation is breathing
In cities and farmland
In bedrooms and boardrooms
Life held in suspension

A breath that is scented
With warmth and friendship
We sleep here as lovers
Companeros in cover
We'll tread a greater end
And so we'll move, my friend
Into safer light knowing
That we will win
That we will win (y venceremos)
That we will win (y venceremos)

Without Me

(Tevo Howard feat. Tracey Thorn)

Once upon a time
You were living day to day
Counting the hours
Trying to find a way

You've been down so low
Just looking for a high
Some light in the darkness
Then what the hell was I

What the hell was I
What the hell was I

Let me go, set me free
You can live without me
Come around, drop your key
You can live without me

Now I know what to do
I can live without you
And if my heart tells you no
I'll be cold as the snow
I'll be cold as the snow
I'll be cold as the snow

I was stronger
Stronger than you
Now we're broken
Broken in two

You were me
Baby, I was you
Now we're broken
Broken in two

Let me go, set me free
You can live without me
Come around, drop your key
You can live without me

Now I know what to do
I can live without you
And if my heart tells you no
I'll be cold as the snow
I'll be cold as the snow
I'll be cold as the snow

Yeah! Oh Yeah!

(The Magnetic Fields / Tracey Thorn & Jens Lekman / Score! 20 Years of Merge Records: The Covers! LP)

Are you out of love with me
Are you longing to be free
Do I drive you up a tree
Yeah, yeah, oh yeah

Do I drive you up the wall
Do you dread every phone call
Can you not stand me at all
Yeah, yeah, oh yeah

Though I need you more than air
Is it true you just don't care
Are you having an affair
Yeah, yeah, oh yeah

When we met I thought
Money was everything
So I let you buy the house
The car, the ring
But I can't take your perpetual whining
And you can't sing
Na na na na na na na
Na na na na na na na
Na na na na na na na
Yeah, yeah, oh yeah

I though if we lived apart
We could made a brand new start
Do you want to break my heart
Yeah, yeah, oh yeah

I've enjoyed making you
Miserable for years
Found peace of mind in
Playing on your fears
How I loved to catch your gold
And silver tears, but now my dear

What a dark and dreary life
Are you reaching for a knife
Could you really kill your wife
Yeah, yeah, oh yeah

Oh I die, I die, I die
So it's over, you and I
Was my whole life just a lie
Yeah, yeah, oh yeah